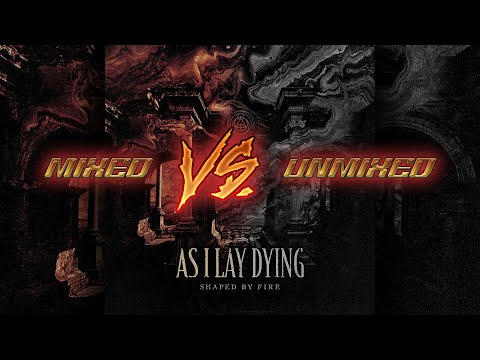 "As I Lay Dying" Template for Cubase
Add 2 or more of any items to your cart and save up to 50%!
Everything happens automatically. No need to enter any discount codes.
Unleash Your Inner Rockstar with our Ultimate Cubase Template 🎸
Drawing inspiration from the sound of the esteemed As I Lay Dying band, we've created a game-changing tool for your music production arsenal! This hot commodity is meticulously designed, imbued with layers of complexity, and stands out with a singular feature—its exclusive use of VST "virtual" instruments. But the perks don't end here. To ensure a comprehensive music production experience, we've incorporated our complete mastering chain right in the template!
🎶 Compatible with Cubase Pro 12, this template is your key to unlocking unlimited musical potential. (Please note: Compatibility with lower versions is untested, hence not guaranteed).

Want to mirror the audio sample's sound with absolute precision? 🎧 Equip yourself with all the components listed below for perfect fidelity.
Peek into the VST Instruments and Plugins Required for the template's operation (Don't miss out on the attached screenshots for a more comprehensive understanding):
VST Instruments:
Toontrack Superior Drummer 3 - Metal Foundry SDX, Death & Darkness SDX
Native Instruments Kontakt 6 (Player or full version) - Submission Audio Umansky Bass, Impact Soundworks Shreddage 3 Jupiter
Solemn Tones The Odin II
Ample Sound Ample Metal Eclipse III
MusicLab RealEight
VST Plugins:
STL ToneHub + Josh Middleton Preset Pack, Andy James Preset Pack
Toontrack EZMix + Modern Metal Guitars EZmix Pack
So, are you ready to capture the essence of As I Lay Dying with our ultimate Cubase template? Create awe-inspiring music 🎚️ effortlessly. Remember—the magic lies in the VST instruments and plugins listed above. Equip yourself with these must-haves for guaranteed top-notch sound quality. 🤘 Embark on a mesmerizing journey of creativity and music—enjoy and happy music-making!
This product is rated 5.0 of 5.0 stars.
It has received 1 review.