Develop Device Studio
GEAR LIST
Welcome to the sanctuary of sound—Develop Device Studio's Gear Page. As a seasoned sound engineer, I understand that the right gear is not just a preference; it's a necessity. Every piece of equipment listed here is not only trusted but also actively used in my daily operations at Develop Device Studio.
I'm proud to be a member of the Thomann affiliate program, a partnership that allows me to offer you these top-notch products with the assurance of quality and reliability. When you make a purchase through the links on this page, you're not only getting industry-standard equipment but also supporting Develop Device Studio in continuing to deliver unparalleled sound experiences.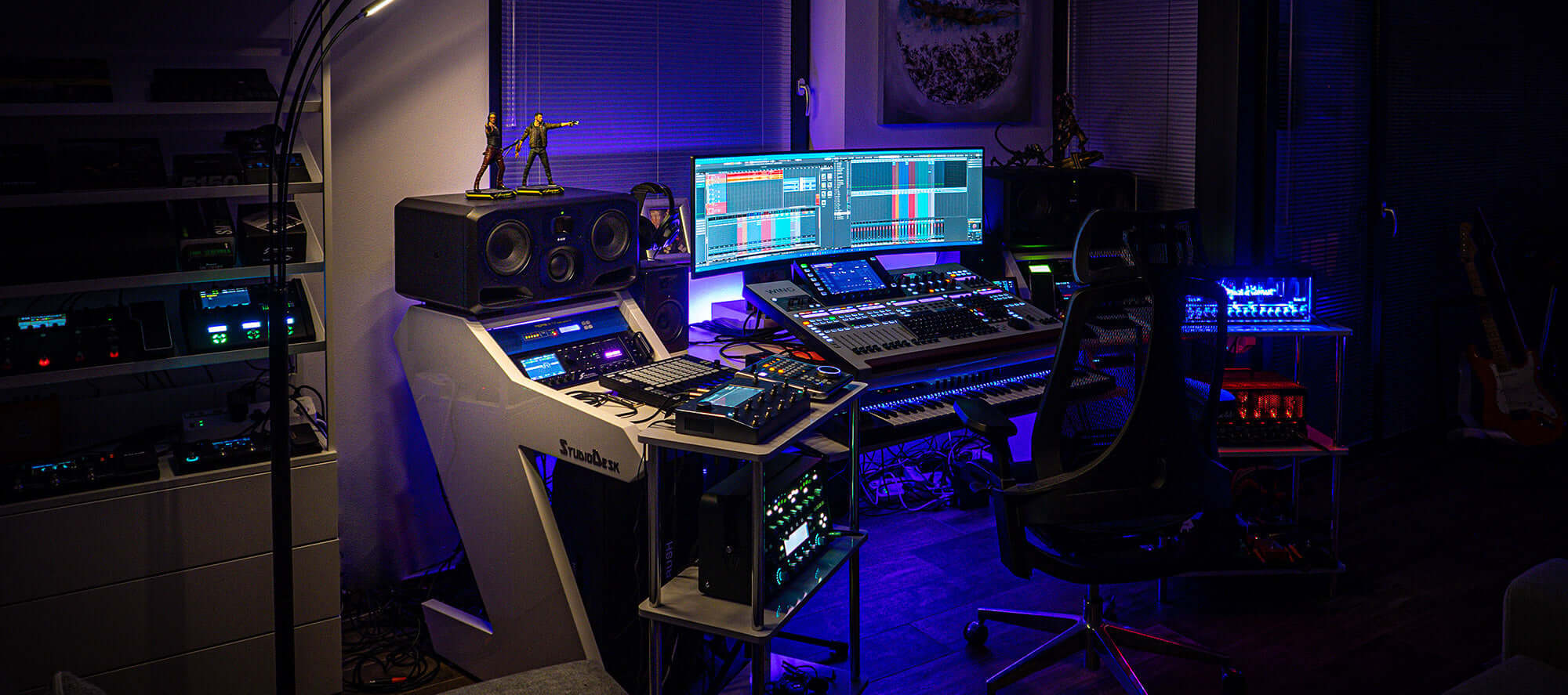 Drum-Tec Custom-Build E-Drums
Shells (Blue Oyster)
drum-tec pro custom Bass Drum 22" x 16"
drum-tec pro custom Snare 14" x 5,5"
drum-tec pro custom Rack Tom 10" x 7"
drum-tec pro custom Rack Tom 10" x 8"
drum-tec pro custom Rack Tom 12" x 9"
drum-tec pro custom Floor Toms 14" x 14" (2x)
Cymbals
ATV aDrums - artist Hi-Hat 14"
ATV aDrums - artist Cymbal 10"
ATV aDrums - artist Cymbal 12"
ATV aDrums - artist Cymbal 14"
ATV aDrums - artist Cymbal 16" (3x)
ATV aDrums - artist Cymbal 17" China (2x)
ATV aDrums - artist Cymbal 18"
Module
Pearl Mimic Pro
2x KLOTZ AY1 Splitters
Hardware:
drum-tec Rack System (custom-made according to my requirements)
drum-tec SS-99 Snare Stand
Tama HH315D Iron Cobra Lever Glide Hi-Hat Stand
Pearl P-3002D Demon Direct Drive Double Pedal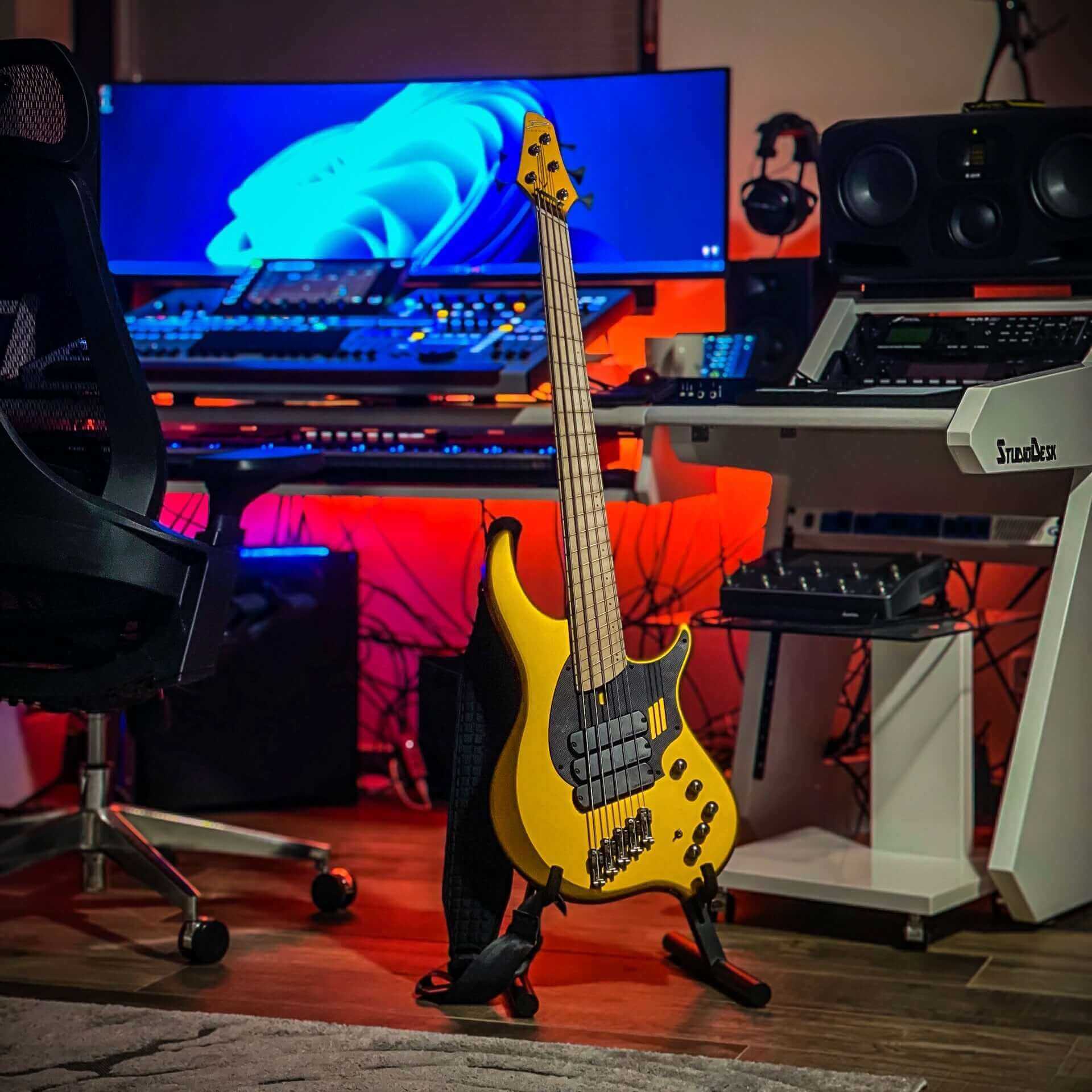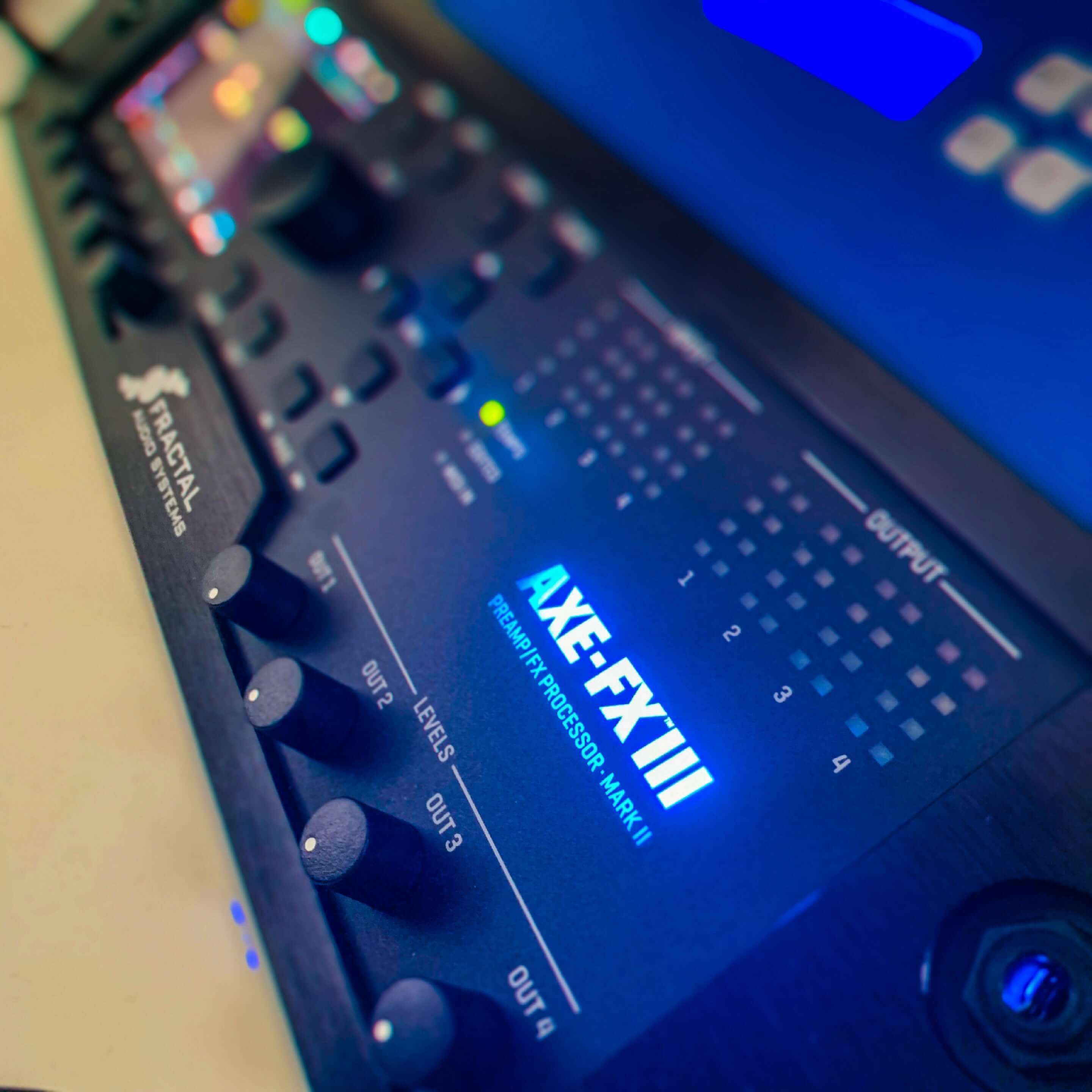 Guitar / Bass Processing & Reamping
Studio Wiring
Cordial
Mogami
Sommer Cable
Mixing plugins
Antares
Arturia
Audio Assault
Black Salt Audio
Bogren Digital
FabFilter
GetGood Drums
IK Multimedia
Izotope
Joey Sturgis Tones
Kazrog
MeldaProduction
Mercuriall
Metric Halo
ML Sound Lab
Neural DSP
Oeksound
Plugin Alliance
PositiveGrid
Slate Digital
Softube
Sonible
Soundtheory
Soundtoys
SSL
STL Tones
Synchro Arts
Toontrack
Universal Audio
Voxengo
Waves
VST Instruments
Ample Sound
Arturia
GetGood Drums
Hertz Instruments
Impact Soundworks
Impact Studios
ML Sound Lab
MusicLab
Native Instruments
reFX
Solemn Tones
Spectrasonics
SubMission Audio
Toontrack
2023 Win11 Custom-Build Music Production Workstation
Intel Core i9-13900KF
Nvidia GeForce RTX 4090
64GB RAM
Fully SSD file system
49" Samsung CRG90 ultra-wide monitor
iMac 27" For Graphics And Video Editing
Intel Core i7 10th gen (8-core)
32GB RAM
AMD Radeon Pro 5700 XT 16GB
1000GB SSD
MacBook Pro 16"
Intel Core i9 9880H
16GB RAM
1000GB SSD