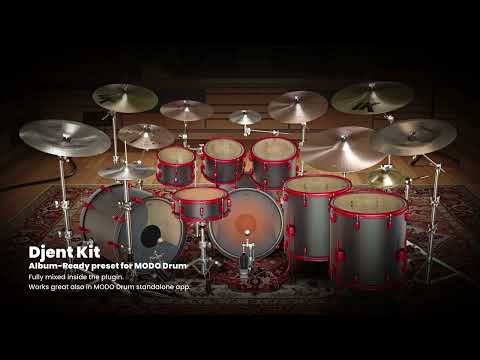 Djent Kit for MODO Drum
Add 2 or more of any items to your cart and save up to 50%!
Everything happens automatically. No need to enter any discount codes.
🎶 Djent Kit for MODO Drum: Unleash the Ultimate Drum Sound 🎶
Introducing the Djent Kit for MODO Drum – an album-ready MODO Drum preset crafted specifically for rock and metal productions. Experience the powerful, professional sound mixed 100% inside MODO Drum, with NO additional plugins required. Use it in your favorite DAW or the standalone MODO Drum app, and get ready to rock! 🤘
💾 Seamless Installation & Compatibility 💾
Forget about complicated installations! The Djent Kit comes as an easy-to-use preset that works flawlessly with any DAW compatible with MODO Drum. Plus, it's an excellent choice for your e-drums, offering an incredible sound with just one click! 🔥
DAW Compatibility:
Any DAW that can load MODO Drum plugin or standalone MODO Drum app
🥁 Required VST Instruments 🥁
For the best experience with Djent Kit, be sure to have the following VST instrument installed:
MODO Drum 1.5 (Full version)
VST Plugins Required:
🎛️ Expertly Mixed Inside MODO Drum 🎛️
The Djent Kit has been meticulously mixed 100% inside MODO Drum to deliver a top-notch, professional sound that's perfect for your next rock or metal production. No need for additional VST plugins – just load the preset and let your creativity soar! 🎸
Elevate your rock and metal tracks with the powerful Djent Kit for MODO Drum today! 🚀
This product has no reviews yet.